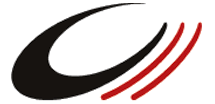 Community. Fitness. Excellence.
The CW Youth Taekwondo program provides classes to children 4 and up. The Youth Taekwondo Program provides a stimulating environment for children to grow and develop into well-rounded individuals. We teach children how to set goals and strive for success in all endeavors in their life. We emphasize focus and respect and encourage each and every student to reach their personal best! Whether your child is interested in the martial arts or you're looking for a fun & educational environment to build self-confidence and focus, you will find our program is the right place for your child!
Our Teaching Philosophy
At CW Taekwondo we use the lessons of Taekwondo to help teach your child to set goals, work in a disciplined manner, and strive for success in their endeavors. A hearty Taekwondo education instills equal doses of confidence and humility. It teaches children to treat others with respect, but also to stand up for themselves and what they believe in. At CW Taekwondo, by teaching your child to succeed in Taekwondo, we better prepare them for all the challenges they will face in life.
Curriculum Content
Physical conditioning and fitness

Agility and coordination drills

Taekwondo techniques and self-defense

Taekwondo Olympic sport rules and play

Proper sport attitude and discipline
Benefits to your child
Greater Confidence

Improved concentration and focus

Physical fitness and coordination

Goal setting and Achievement

Self-defense
The instructors at CW Taekwondo are not only fully qualified black belt instructors, they are also successful, active professionals in technology, education, and many other local industries. At CW Taekwondo, we understand how a proper Taekwondo education compliments a successful life, and strive to instill the same attitude and values in our students.
Registration
Come to the club before class to sign up. You can start the program at any time you want. No test fees or other hidden fees. No contracts that lock you in. Financial aid available for qualified applicants.
Stay in touch
The youth taekwondo program has an email list set up for news and updates through Google groups. An administrator will respond soon notifying you that you've been added. Note that CW Youth Program Google group privileges are only available to currently enrolled and former members.