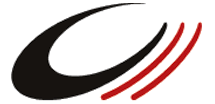 Community. Fitness. Excellence.
t.Bos Competition Team is a group of high level athletes and coaches from several schools in the Boston area that train together. Founded in 2001 by Coaches Dan Chuang and Chinedum Osuji, the group includes athletes from several schools, including CW Taekwondo, Xcel Taekwondo, MIT, Tufts, Harvard, and others. There are both elite sparring and poomsae athletes under this banner.
Since its founding, Coaches Fabio Takahashi and Mike Harb have joined Coaches Chuang and Osuji, providing their valuable insights and backgrounds as national team members and national team coaches. The group has a particularly international composition befitting Cambridge/Boston and the common language of sport, with members hailing from all over the world.
Notable former and current t.Bos team members include Olympian Chinedum Osuji (Trinidad and Tobago), World University Taekwondo Championships bronze medalist Liza Shakhnovich (USA), USA national sparring champion and current Jamaica national team member Jayson Grant, USA national poomsae team member Rene Chen, and USA collegiate national sparring champion and World Poomsae Championships bronze medalist Carissa Fu, among many others!
t.Bos Sparring and Poomsae team training are by invitation. If you are interested, please email us for more information.