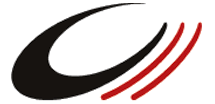 Community. Fitness. Excellence.
Youth Taekwondo Instructors
Master Mike Harb
Mike Harb is a Kukkiwon-certified fifth degree black belt. He brings a wealth of competitive experience to the club as a former 6-time Australian National Team member, World Cup quarterfinalist and Olympic alternate for Taekwondo in the 2004 Athens Olympics. Gold Medal in Sparring (Masters Division) – US Open (Feb 2012) He is one of the coaches and team members of t.Bos, our competition group here at the dojang. Mike is also the head coach of the Tufts University Taekwondo program and sits on the Board of Directors for the Eastern Collegiate Taekwondo Conference. Mike serves as the Head Trainer at Gold's Gym in Arlington.
Master Amy Maillet
Master Amy Maillet is a fourth degree black belt. A graduate of Brandeis University and a straight-A student, Amy is a successful competitor and an accomplished instructor. She won the 2010 US National Collegiate Taekwondo Championships and represented the United States as a member of the 2010 US National Collegiate Taekwondo Team in Vigo, Spain at the World University Taekwondo Championships. She is a former US Open champion and a multiple time veteran of the US National Team trials at the US Olympic Training Center.
Master Chrissy Natoli is a Fourth degree blackbelt who began training in taekwondo in 1993. She came to C.W. Taekwondo in 2009 after coaching the SUNY Cortland taekwondo team for 3 years in college. She began volunteering her time as an assistant in the youth program and now leads several classes each week. She believes strongly that a taekwondo education helps to provide balance and confidence to live a successful life.
​
Chrissy also runs a personal training business and works full time as the Coordinator of Alumni Communications and Events at Harvard's Division of Continuing Education.