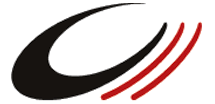 Community. Fitness. Excellence.
Adult Taekwondo Instructors
Master Dan Chuang
Master Chuang is one of the preeminent taekwondo coaches in the United States. He was appointed Head Coach of the USA National Taekwondo Poomsae Team in 2014 and continues to serve in that role. Chuang coached the USA National Poomsae Team at the World Poomsae Championships in Bali, Indonesia (2013), Aguascalientes, Mexico (2014), Lima, Peru (2016), and Taipei, Taiwan (2018), and has led Team USA to an historic third place finish in the world.
Master Chuang is a high level sparring coach as well. He was a sparring coach for Team USA at the World University Championships (2010, 2014) and World University Games (2009, 2015) and won Best Sparring Coach at the World Taekwondo G-1 Canada Open (2017), and continues to coach athletes at the national and international level.
Master Chuang has also coached the national champion Massachusetts Institute of Technology (MIT) Sport Taekwondo team since 2000.
Instructors
Master David Chan
Master (Dr.) David Chan is a 5th degree black belt who currently teaches adult L1/L2 classes. He started training in Taekwondo in 1999 under instructor Noel Bennett in Quincy, MA.
Dave earned a spot on the 2014 US National Collegiate Taekwondo Team when he placed 1st with partner Carissa Fu in the mixed pair division of the US National Collegiate Poomsae Team Trials in Berkeley, CA. He represented the United States at the 2014 World University Taekwondo Championships in Hohhot, China. Dave subsequently represented Team USA at the Pan American Poomsae Championships in Aguascalientes, Mexico in both 18-30 Individual and 18-30 Mixed Pair. Recently Master Chan qualified for the 2020 World Poomsae Championships team (31+ Mixed Pair) with wife Master Carissa Fu, and earned a Gold in 31+ Mixed Pair the the 2020 Online Pan American Poomsae Championships representing Team USA.

Master Chan is both a mechanical engineer by training and earned his Doctorate of Physical Therapy from Massachusetts General Hospital, and currently practices in that field. He brings a strong fundamental understanding of anatomy and physiology to his instruction.

Fun Fact: Dave is married to fellow instructor Carissa Fu, and they compete together in Pairs Poomsae.
Master Carissa Fu
Master Carissa Fu is a 5th degree black belt who is one of the top USA competitors of her generation in both sparring and poomsae. Carissa is a 6x National Poomsae Team member and a 7x Collegiate National Team member. She was the highest World Taekwondo ranked USA athlete in the -49kg Olympic weight class (2018) and her sparring titles include gold medals at the World Taekwondo G-1 Costa Rica Open and G-1 Canada Open, where she won the Best Sparring Athlete award.
In 2014, Master Fu earned a bronze medal at the World Poomsae Championships in the 18-30 Individual division, the first and currently only US woman in history to do so. Carissa is currently ranked #1 in the United States for 31-40 Female Poomsae.
Carissa is a leader in the taekwondo world as well. She is the current Chair of the USA Taekwondo Athlete Advisory Council, and she also serves on the Board of Directors and Tournament Committee Co-Chair for the Eastern Collegiate Taekwondo Conference.
Fun Fact: Carissa is married to fellow instructor Dave Chan, and they compete together in Pairs Poomsae.
Master Tara Sarathi
Master Sarathi is currently a 5th Degree Black Belt who currently teaches adult L3 classes and has served as President of CW Taekwondo at Boston since 2017. Master Sarathi is a former president and captain of the national champion MIT Sport Taekwondo Club, and earned All-Star athlete honors in the Eastern Collegiate Taekwondo Conference (ECTC) during that time.
Tara is the current Tournament Committee Chair of the USA National Collegiate Taekwondo Conference and has organized several National Collegiate Taekwondo Championships in that role. Tara also serves as the Tournament Committee Co-Chair of the ECTC. Tara thinks everyone is awesome.
Master Julie Nelson
Master Julie Nelson is a 4th degree black belt who currently teaches adult Taekwondo for Life, a class that she founded and coined the name for. After a checkered past in the martial arts, she found her home at CW Boston in the summer of 2004, and has been a wisecracking fixture there ever since. She has been in the Boston area for nearly 20 years, working as a software developer, and currently lives with her partner and family just south of Boston.
Master Kevin Lu is a 4th degree black belt who currently teaches adult black belt classes. He joined C.W. Taekwondo in 2012 and started teaching in 2017. Kevin also serves as the Treasurer for the club.

Kevin has represented the US Poomsae National Team in 2018, 2019 and 2020. In 2019, Kevin and his teammates, Andrew Hurd and Kevin Jiang earned Bronze for 18-30 Recognized Team Poomsae at the Wuxi 2019 World Taekwondo World Cup Poomsae Championships, and as part of the same team, earned Gold at the 2020 Online Pan American Poomsae Championships

Kevin currently works as a Financial Analyst at MIT.
Chris Lo
Chris Lo is a 3rd degree black belt who currently teaches adult beginner classes. Chris is a Massachusetts State champion, is a three-time quarterfinalist in -63kg at the USA Taekwondo National Championships, has competed at high level competitions like the US Open and World Taekwondo President's cup. Chris began Taekwondo at the U. Mass. Taekwondo club and won gold medals in both red belt forms and red belt sparring at the 2012 National Collegiate Taekwondo Championships at MIT.
Andrew Mandelbaum
Andrew Mandelbaum is a 3rd degree black belt who currently teaches adult sparring classes. Andrew started training in taekwondo as a student at Princeton University in 2008 under Master Rex Hatfield and tested for his 1st dan there in 2012. After coming to Boston later that year for graduate school, he began training at MIT and at CW Taekwondo, becoming an instructor in 2019.