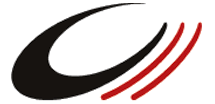 Community. Fitness. Excellence.
A group of martial artists arrived in Boston in the late 1990s with a common feeling – we all missed the warm, friendly environment of CW Tae Kwon Do in Ithaca and the Cornell Sport Taekwondo Club. Thus the 501(c)3 non-profit Boston Taekwondo Project, CW Taekwondo at Boston, was founded in 1999 to bring that same atmosphere here to Boston. Included in this foundational group were: Dan Chuang, Kristian Cibulskis, Gil Irizarry, Adrian Johnson, Mai Le, Chinedum Osuji, Chris Tuozzolo, and Ben Watrous.
CW Taekwondo at Boston took its name from the last names of the founders of the Cornell Sport Taekwondo program, Han Don Cho, Sung Chul Whang and Jun Chul Whang. The headquarters of CW Taekwondo resides in Ithaca, NY and is run by Grandmaster Han Don Cho, the instructor of the founding members.
If three words were to describe CW Taekwondo at Boston, it would be community, wellness and excellence. We foster an inclusive group that genuinely cares about each others' well being. We pursue strong, flexible and healthy bodies through the practice of martial arts. We strive to stay abreast of the cutting edge of Taekwondo and propagate that knowledge to our beginner students and advanced competitors alike.
The club holds classes for youths and adults of all levels at our location in Central Square in Cambridge, MA. We offer our taekwondo and Cardio Kickfit (formerly cardio kickboxing) programs directly through our school as well as through the occasional partner organization.
Our adult taekwondo program is original to the program and has provided an unbroken chain of vibrant community year after year to beginners and experts alike. It also has provided a launching point for many national and international competitors.
Our youth program was established in 2007 by Master Chris Tuozzolo, who later co-founded Modern Taekwondo Center in Boston and provides instructor for all levels, including a national-level competition team.
CW teaches World Taekwondo (WT) style taekwondo and is affiliated with USA Taekwondo. We emphasize forms, Olympic-style sparring, basic self-defense and fitness in our classes. We strive to create a supportive and fun atmosphere for adults to learn and have fun in a cooperative atmosphere.
Many of our instructors are active coaches and competitors at the local, national and international levels of WT and USA Taekwondo competition. Part of the school's mission is to support these elite athletes as they pursue their competition goals.
CW Athlete Carissa Fu (2nd from right) earns a bronze medal at the 2014 World Poomsae Championships in Aguascalientes, Mexico