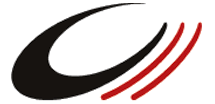 Community. Fitness. Excellence.
Community. Fitness. Excellence.
Located conveniently in Cambridge's Central Square, we are a non-profit volunteer martial arts club committed to providing the best Taekwondo experience in the Boston area. We practice Olympic-style World Taekwondo (formerly known as World Taekwondo Federation) and are registered with the USA Taekwondo (USAT) national governing body.
Classes are available for all levels, including total beginners!
We are very excited to announce that we are awarded the Cambridge Community Foundation grant!
We believe that everyone should have the ability to try martial arts and be part of an accepting and inclusive community.
CW offers taekwondo classes for kids and adults helping members improve fitness, increase confidence, and build new relationships.
We are so grateful to be a part of a city like Cambridge that celebrates and supports nonprofits like CW!
Adult Program
Promotions
Congratulations to everyone who tested this past Saturday, Mar. 26, 2023! It was so epic and it was great to see such strong participation from all of our first 4 belt ranks. Amazing work that our instructors have been doing!
Special congrats to Vera, Matt and Caroline on their spectacular 1st Dan tests and to Immanuel on his 2nd Dan test. All of the candidates presented such an incredibly high level of technique and gave so much passion all the way through the test. We could all feel them giving 110% each and every technique and the speeches were so heartfelt.
Congratulations to everyone who tested this past Saturday, Dec. 18, 2022 at our winter promotion test! It was a special test - Grandmaster Cho's visit, our first holiday party in the new space, 15 dan candidates including 5 for 5th dan and 4 for 4th dan, our amazing 1st and 2nd dan tests, and an outpouring of joy throughout the afternoon and night.
Congratulations to our youth program students on breaking their boards as part of their end-of-year belt promotion test. They showed focus, fortitude and proficiency in demonstrating their techniques!
Congratulations,
Andris
We are so proud to share that Boston Symphony Orchestra's very own maestro Andris Nelsons tested for his black belt at CW this week! He has put in an incredible amount of work the last few years and has inspired our entire community!
Andris we are so proud of you and we are so happy and humbled to have you as part of our CW family!
2022 US National
Championship
Congratulations to the t.Bos Competition team at the 2022 USA Taekwondo National Championships this past week in Salt Lake City, UT on 7/28-7/31!
Congratulations, Carissa!
​Congrats to the amazing Carissa Fu on her BRONZE medal at the 2022 World Poomsae Championships in Goyang, Korea in U40 Female Individual, which she earned in addition to the SILVER medal in 030 Female Team! Carissa was also one of the captains for Team USA at this event and tirelessly led cheers for the whole event alongside the other captains and team members.