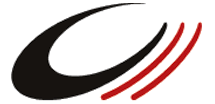 Community. Fitness. Excellence.
Community. Fitness. Excellence.
Located conveniently in Cambridge's Central Square, we are a non-profit volunteer martial arts club committed to providing the best Taekwondo experience in the Boston area. We practice Olympic-style World Taekwondo (formerly known as World Taekwondo Federation) and are registered with the USA Taekwondo (USAT) national governing body.
IN-PERSON CLASS
CW Taekwondo is offering limited in person classes for our Adult and Youth Taekwondo program. Space for in person classes will be limited to adhere to proper heath guidelines, and all of our classes will still be offered live via Zoom .
​
For additional information or to sign up for a free trial class (either online or in person) please email info@cwtkd.com
2022 US National
Championship
Congratulations to the t.Bos Competition team at the 2022 USA Taekwondo National Championships this past week in Salt Lake City, UT on 7/28-7/31!
Congratulations, Carissa!
​Congrats to the amazing Carissa Fu on her BRONZE medal at the 2022 World Poomsae Championships in Goyang, Korea in U40 Female Individual, which she earned in addition to the SILVER medal in 030 Female Team! Carissa was also one of the captains for Team USA at this event and tirelessly led cheers for the whole event alongside the other captains and team members.
June 2022 Adult Promo Test
Congratulations to everyone who tested for their new ranks on Saturday, 6/25! It was an inspiring day, especially with our Dan candidates testing for their 1st, 3rd and 4th degree black belts.
Youth Program Outdoor Training
Great job to our youth students who kicked it out at Tim Toomey park for our special outdoor training event on Oct. 16!
Come try a class,
it's on us
Whether you're new to Taekwondo, searching for a new school or want to try something different, the best way to find out if CW Taekwondo is right for you is to come try a class!