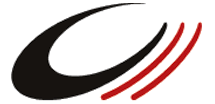 Community. Fitness. Excellence.
Community. Fitness. Excellence.
Located conveniently in Cambridge's Central Square, we are a non-profit volunteer martial arts club committed to providing the best Taekwondo experience in the Boston area. We practice Olympic-style World Taekwondo (formerly known as World Taekwondo Federation) and are registered with the USA Taekwondo (USAT) national governing body.
IN-PERSON CLASS
CW Taekwondo is offering limited in person classes for our Adult Taekwondo program. Space for in person classes will be limited to adhere to proper heath guidelines, and all of our classes will still be offered live via Zoom .
​
For additional information or to sign up for a free trial class (either online or in person) please email info@cwtkd.com
September 2021
Adult Promotions
Great job to everyone this past Saturday, Sept. 18, 2021 on the promotion test! It was great to have so many of you in the studio breaking boards, but also great to see our remote test takers pushing hard as well. Congratulations especially to Emily Robey-Phillips, who demonstrated great fortitude doing her black belt test in person, and braving the first 1st Dan sparring gauntlet since COVID set in.
2021 Grand Prix Series East
Congratulations to our t.Bos athletes who recently competed at the Grand Prix Series East! This was the first in-person tournament in quite some time…we are so proud of all of our athletes!
June 2021



Adult Promotions
Great job to everyone this past Saturday, June 12, 2021 on the promotion test! Super special congratulations to club member Jeremy Suh who was recently promoted to 3rd Dan Blackbelt! Jeremy began his time at CW in the youth program and transitioned wonderfully into the adult program where he continued to showcase incredible dedication and skill. He performed a high level test that showed a national competition caliber of proficiency in both poomsae and sparring.
Come try a class,
it's on us
Whether you're new to Taekwondo, searching for a new school or want to try something different, the best way to find out if CW Taekwondo is right for you is to come try a class!