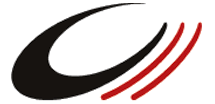 Community. Fitness. Excellence.
Community. Fitness. Excellence.
Thank you for your interest in CW Taekwondo. We are committed to creating a supportive, fun, and engaging community.
To schedule your free trial class, please fill out the form below. One of our instructors will reach out to schedule your first session either in person or via a live zoom class, whatever your preference. We look forward to hearing from you!
​
Covid 19 Policy: At CW we are committed to keeping our students safe and healthy. We ask that each member sanitize their hands when you enter the school and we recommend masks to be worn while you are within the space. Breathable disposable masks are available for every student.
Schedule Free Trial Class